The Samsung Galaxy Tab A deserves its place among the top budget Android tablets since it has speakers that pack a punch and a big display with thin bezels, making it ideal for streaming media. When you factor in the premium build quality, you end up with an affordable slate that more than lives up to its asking price.
How will I know if my Samsung Galaxy Tab A is locked?
Putting a different SIM card into your phone and turning it on can reveal whether or not it is locked. Make sure you swap out the phone's included SIM for one of your own choosing. Your phone is probably locked if it is showing an error message that prevents you from making calls (such as "sim not valid," "phone limited," or "sim not accepted") or if it is prompting you to enter an unlock code.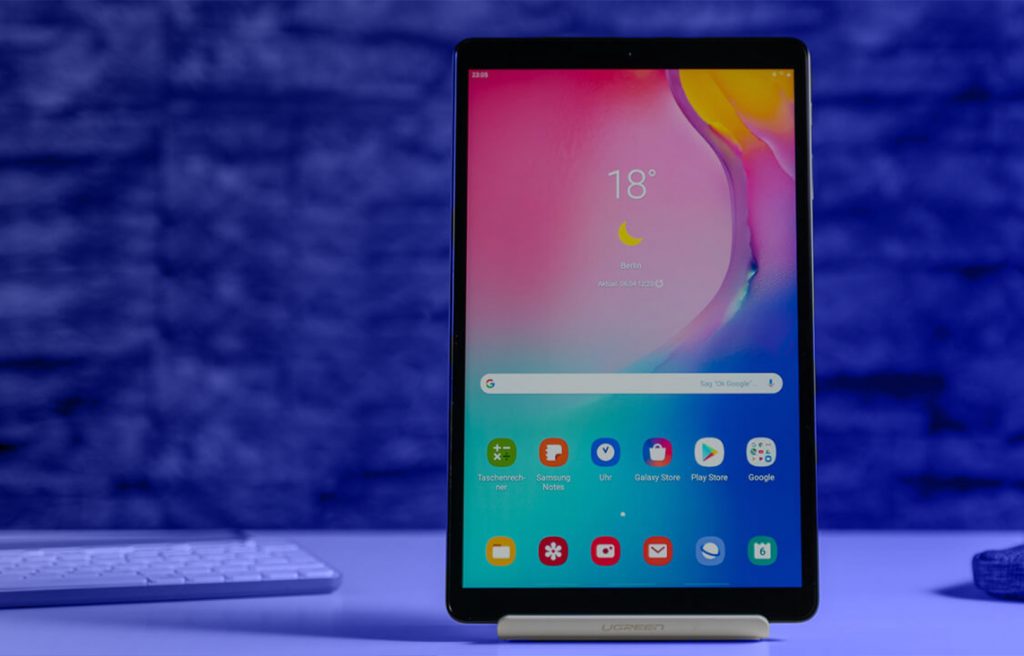 Why would I want to unlock Samsung Galaxy Tab A?
Hundreds of companies across the world have customers' phones and tablets tied to their service. For you to utilize any network you like, we remove the sim lock from your tablet. By unlocking your tablet, you will be able to insert a sim card from any carrier, anywhere in the globe. In order to make calls at a reduced cost when traveling, unlocking your tablet is a necessity. When you sell your tablet, its value will also go up.
What are the advantages of unlock Samsung Galaxy Tab A?
Having more options is the primary benefit of having an unlock Samsung Galaxy Tab A. Because you have the freedom to switch networks and tariff plans as often as you choose with an unlock Samsung Galaxy Tab A, you may save money by taking advantage of the best deals offered by different service providers at different times. The resale value of your tablet could rise if you unlock it, as unlocked tablets are more desirable. Instead of using the expensive "roaming" option provided by their current network operator, many individuals opt to unlock their tablets so they can use a local prepaid sim card when visiting a foreign country.
Things You Need To Unlock Samsung Galaxy Tab A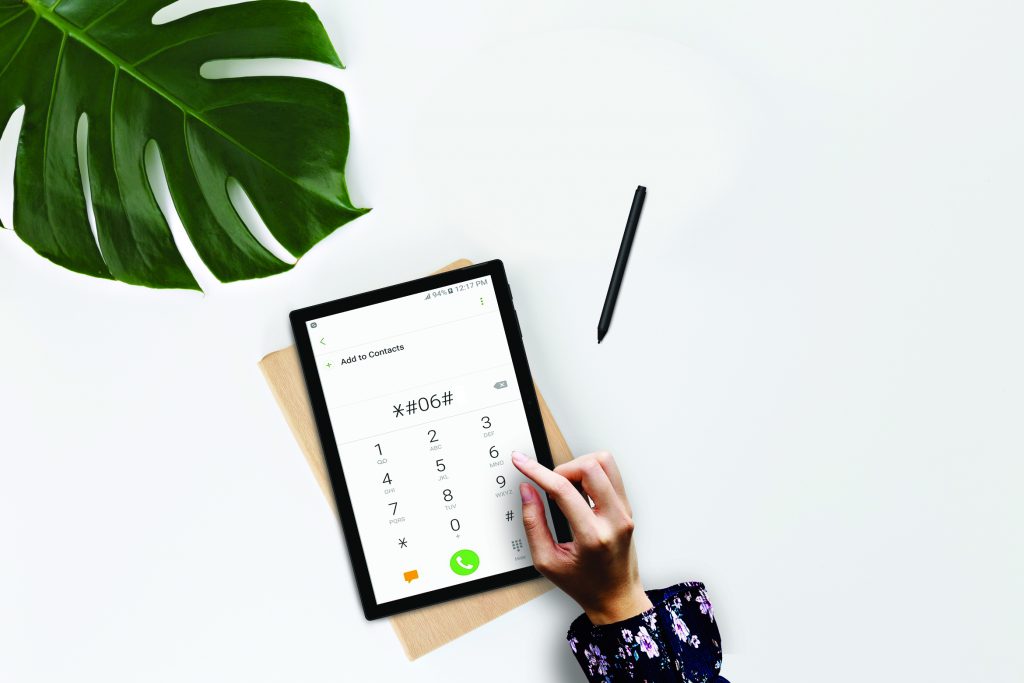 Any browser ( phone, computer )
Your phone's IMEI
Any Sim Card Aside From Your Current Carrier
Here's the ideal, easy-to-understand Samsung Galaxy Tab A unlock technique, which begins with obtaining a 15-digit IMEI NUMBER.
The IMEI NUMBER of Samsung Galaxy Tab A can be obtained in the following manner:
*#06# is the number to dial or
Go to phone setting-> About phone-> Status
How to unlock Samsung Galaxy Tab A?
It's much less complicated than you might imagine to unlock a Samsung Galaxy Tab A with a code. Nothing beyond basic literacy and skill is required. Please proceed as instructed below.
Go to UnlockBase
Select the brand of your tablet.
Type the IMEI of your tablet.
Enter your email for confirmation.
Choose the country to which the tablet is locked.
Choose your network/carrier.
Confirm your payment and wait for an email confirmation.
Insert an unauthorized Sim Card and turn ON your tablet.
When the device asks for the code, enter the code which is provided by unlockbase
Enter Unlock Code.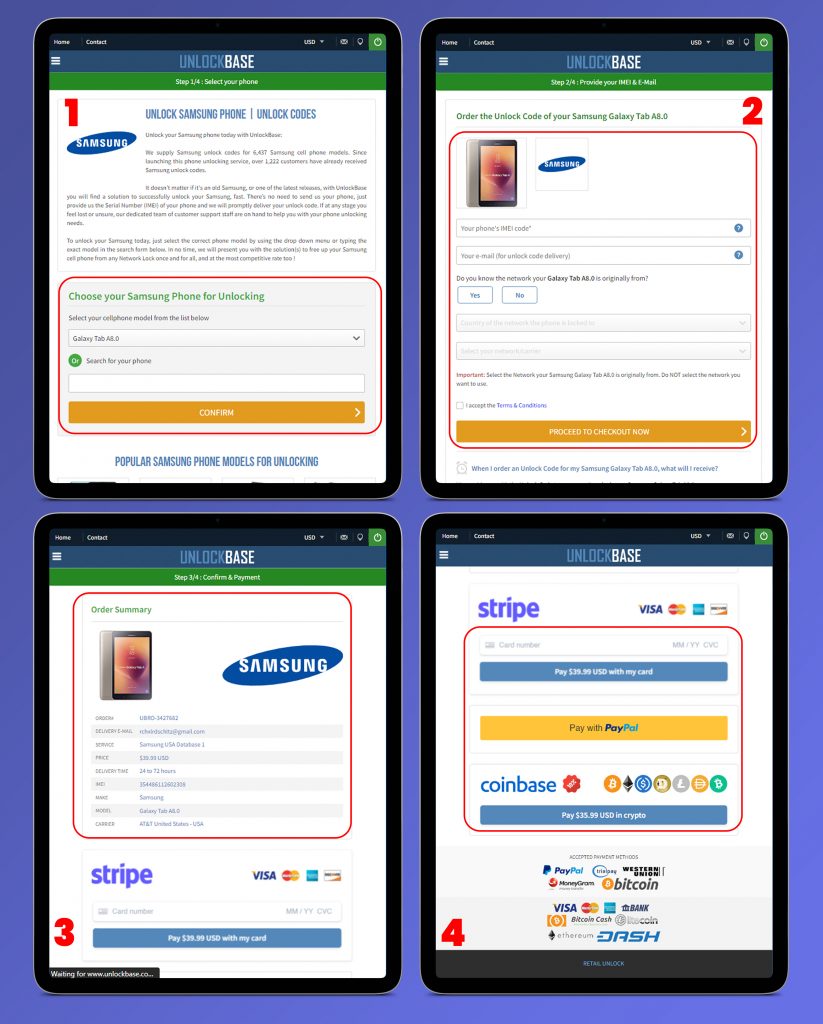 Conclusion
Unlocking your Samsung Galaxy Tab A with a network removal code is currently the most secure method. In order to unlock your tablet's internet connection, you only type the required codes into its keypad. Assuringly, unlocking only involves erasing the network lock and sim lock programmed into the tablet's software before it was supplied to you by the network.