iPhone safety check: Although it may not be totally visible, your iPhone includes a built-in precise location function that can be used by applications like Maps, Find My, and others to determine your specific position and provide you with relevant data. But did you realize that it's possible for someone to be exploiting that data maliciously without your knowledge?
Thankfully, you can do an iPhone safety check to block any unwanted observers.
Limiting who may see your iPhone's location details is crucial. In cases of domestic violence, this might literally be a matter of life and death for the victim. We'll explain all you need to know about this function right now. All right, let's get started.
What is an iPhone safety check?
The iPhone safety check function enables users to see which apps have access to their location information and to disable that access for any that they no longer wish to track their whereabouts. By doing this, an individual's privacy can be safeguarded and unauthorized tracking by apps they no longer use or rely on can be avoided.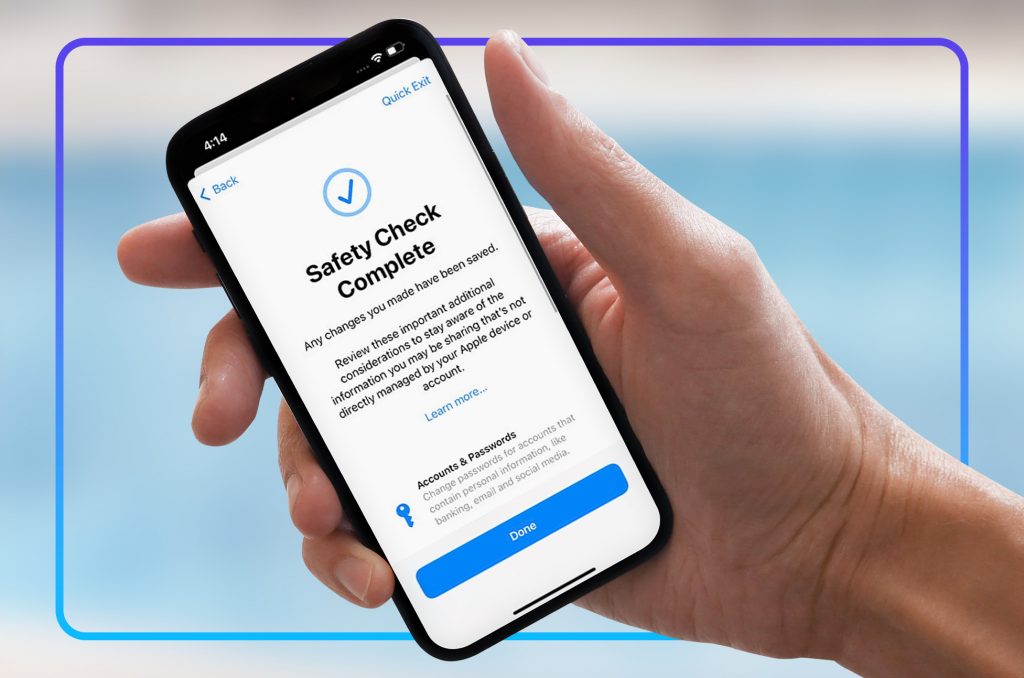 Does my iPhone have access to Safety Check?
With iOS 16, the iPhone safety check function launched for the first time. Having said that, make sure you're using the most recent version. Go to Settings > About > Software to verify.
Also, keep in mind that the iOS 16 upgrade is only compatible with iPhone SE 3rd generation models and iPhone 8 and newer. You might not be able to use the feature if your iPhone is an older model.
Ensure that two-factor authentication is enabled on your personal Apple ID as well.
How to run an iPhone safety check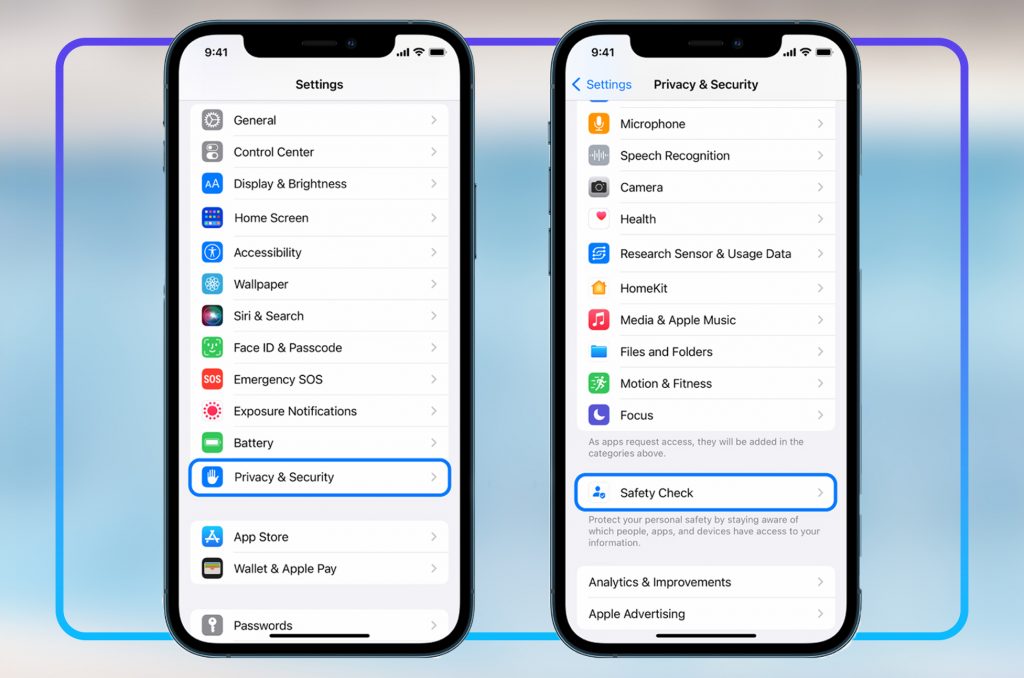 Access Settings.
Click Privacy & Security.
Click Safety Check after scrolling down.
You may immediately stop apps and others from tracking your location by pressing Emergency Reset. By doing this, Find My's location-sharing functionality is disabled, all apps' privacy settings are reset, and only the device in your hand may be used for FaceTime and Messages.
You may also check, evaluate, and delete the individuals or applications that have access to your location by tapping Manage Sharing & Access.
To find out which apps have access to your location data, scroll through the list of installed apps.
Tap the app and choose "Never" or "While Using the App" to disable location access for that particular app.
For any other apps, you want to cease tracking your location, follow step 2 again.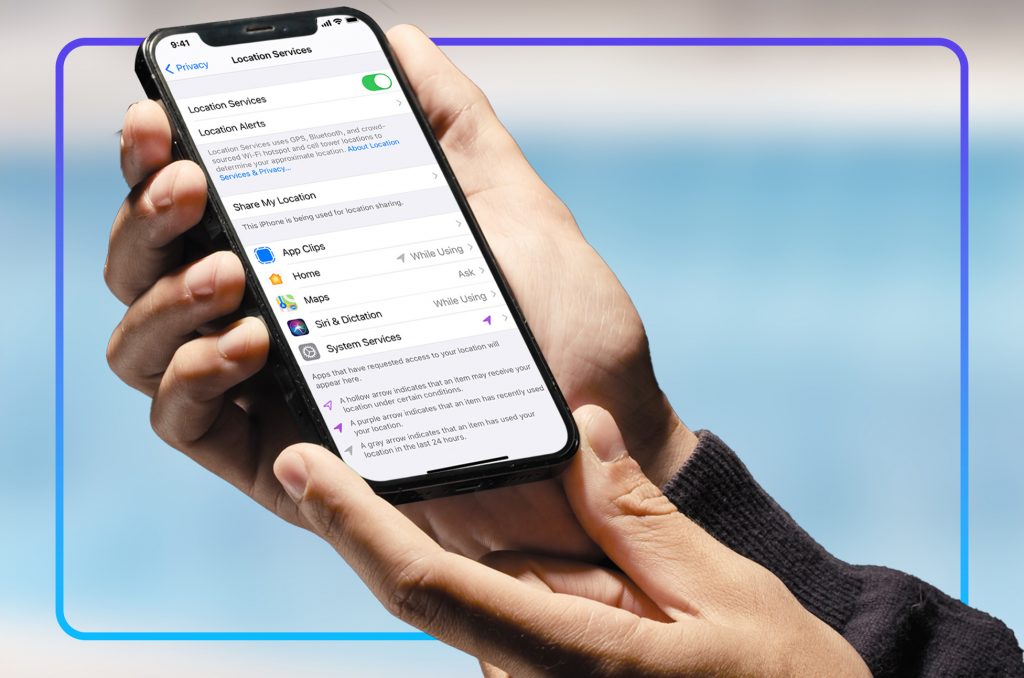 It's also crucial to keep in mind that some apps could not work properly if location access is disabled, so think about the possible consequences before making changes. In order to provide you with accurate information, some apps, including Maps and Weather, will need to know where you are.
If you don't want apps to ask for permission to track your location in the future, you can also disable the "Allow Apps to Request to Track" option by going to Settings > Privacy > Tracking in addition to iPhone safety check
Conclusion
It's quick and simple to take control of your location data and safeguard your privacy by launching iPhone safety check on your iPhone. You can help make sure that only applications you trust are using your data by routinely checking which apps have access to your location and disabling access for those you no longer want to track it.
You should be aware of the following information regarding the iPhone safety check feature in iOS.We certainly hope that you'll never have to make use of it, but at least you're aware of its location in case the need ever comes. If you have any question let us know in the comment section below!
All products, and company names, logos, and service marks (collectively the "Trademarks") displayed are registered® and/or unregistered trademarks™ of their respective owners. The authors of this web site are not sponsored by or affiliated with any of the third-party trade mark or third-party registered trade mark owners, and make no representations about them, their owners, their products or services.