Mar. 22
2023
How to Save and Lessen the Data Usage of My Mobile Phone?
Tips

How to Lessen Data Usage? Data consumption has become an essential part of our everyday lives as the world gets more digital. It's simple to use more data than we realize given the increasing number of gadgets we use to access the internet. It might be annoying if this leads to unforeseen fees or slower internet connections.
Thankfully, there are methods for lowering your data use without lowering the caliber of your online experience. We'll look at some useful advice and techniques in this blog article that can help you utilize less data. These techniques can help you reach your objectives, whether you're looking to reduce the cost of your cell phone bill or simply want to be more careful with how you use the internet. Now let's get started and learn how to lessen data usage!
How to lessen data usage? Take the following actions to lessen the data Usage:
Keep track of your data usage: Knowing how much data you're consuming is the first step towards con How to Lessen Data Usage. To find out how much data you're using each day, week, or month, visit the website of your phone or internet service provider and check your data use settings. You can start looking for strategies to cut data usage after you have an idea of how much you use.
When possible, use Wi-Fi instead of cellular data because it is frequently free and frequently faster and more dependable. When you can, connect to Wi-Fi, especially when downloading or streaming large files.
Switch off background data: Even when you aren't using an app, many of them continue to use data. Turn off background data for programs you don't use frequently to save data.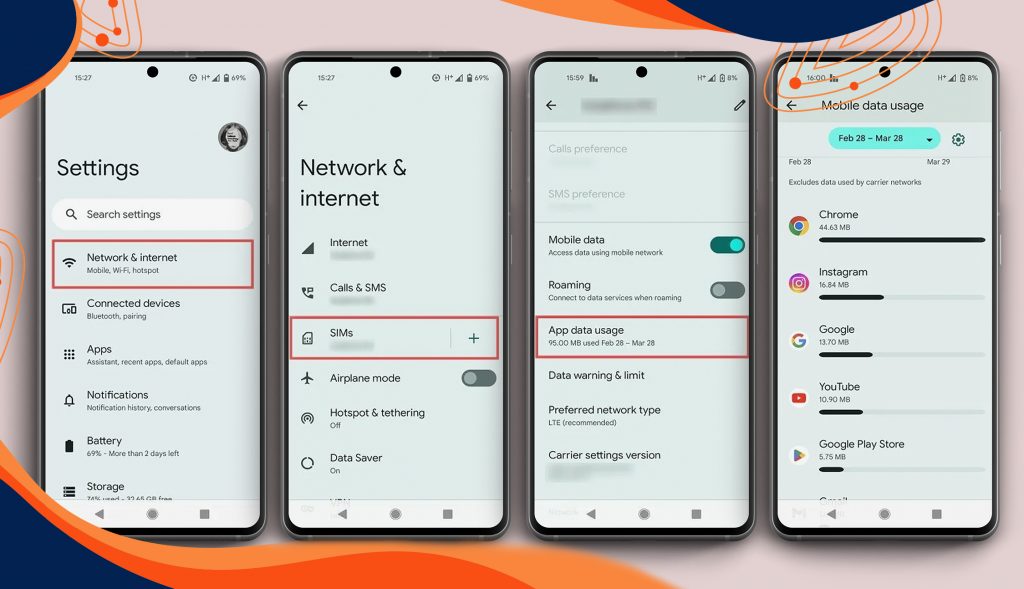 "Settings -> Network & Internet" should be selected.
Choose "SIMs" from the list of choices at the bottom.
Depending on the model of your phone, this step can be a little different. tap on "App data consumption." Look for a "Mobile/Cellular network" option in your settings, if necessary.
You may view the amount of data used by each of your apps over a specified time frame
To find out how much "Foreground" and "Background" data a specific app uses, tap through on that app.
Slide the "Background data" slider to off if you think it's using too much background data
Use data-saving features: Several smartphones and online browsers offer data-saving features that compress photos and cut down on the amount of data needed when accessing the internet. Activate these modes to cut back on data use.
Choose "Data Saver" under "Settings -> Network & internet" once more.
To stop some apps from sending or receiving data in the background, turn on the "Use Data Saver" slider.
Activating the Android "Use Data Saving" option.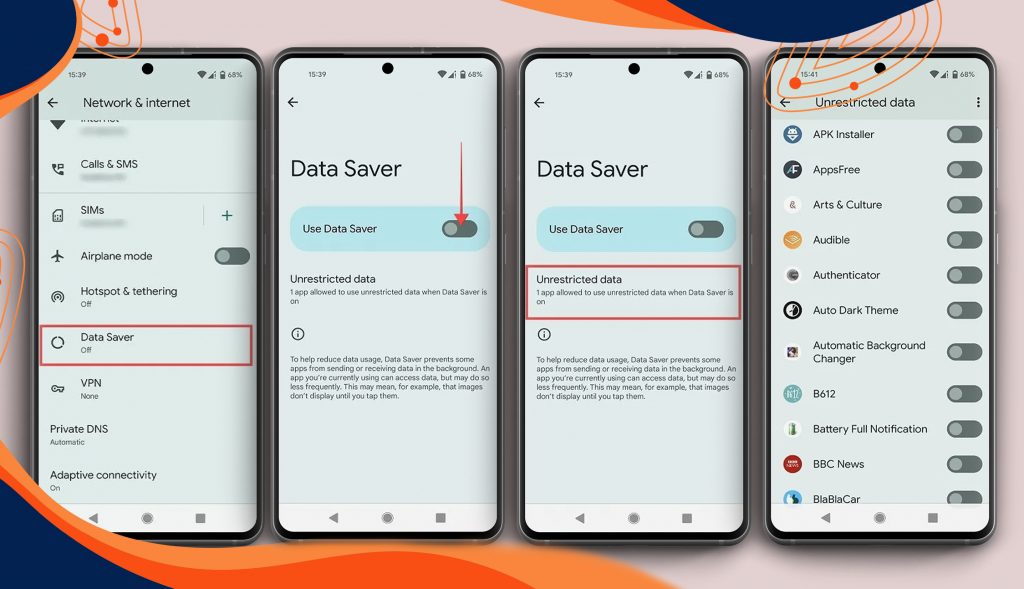 Many of your apps will now have their background data consumption restricted, though you can always tap "Unrestricted data" to change that.
Restrict the quality of the video streams you stream because doing so can use up a lot of bandwidth. While streaming over cellular data, think about decreasing the video quality to standard definition or lower.
When you are connected to Wi-Fi, you can download your favorite music and films to your phone or tablet so you can listen to or view them offline without using data.
Utilize offline maps: While you're connected to Wi-Fi, navigation apps like Google Maps let you download offline maps. You can navigate in this way while out and about without using data.
You may dramatically lower your data use and prevent unforeseen charges on your mobile phone bill by following these instructions.
How to lessen data usage? Save more by unlocking your device!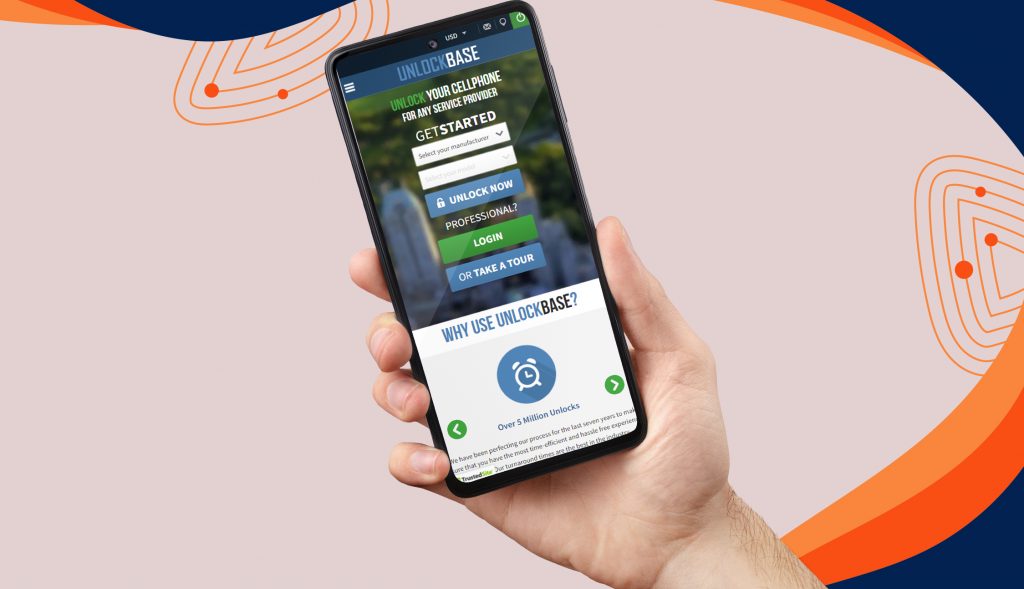 How to Lessen Data Usage? You can save your mobile phone bill costs by unlocking your handset. Many mobile phone providers offer cheaper phone costs, but frequently demand that buyers sign a contract or payment schedule that ties the phone to their network for a predetermined amount of time. By unlocking your device, you can use it with a SIM card from any carrier, giving you the option to switch to a more inexpensive plan or benefit from exclusive deals offered by other carriers.
Just go to this link to unlock your device! : https://www.unlockbase.com/unlock-phone/
Conclusion
Lowering your data consumption not only saves you money on your phone bill, but it also reduces your carbon footprint by consuming less data, which contributes to a more sustainable future. You may enjoy a fast and dependable internet connection while consuming less data by being careful of your data consumption and implementing these measures. If you have any questions, please leave them in the comments section below!
All products, and company names, logos, and service marks (collectively the "Trademarks") displayed are registered® and/or unregistered trademarks™ of their respective owners. The authors of this web site are not sponsored by or affiliated with any of the third-party trade mark or third-party registered trade mark owners, and make no representations about them, their owners, their products or services.