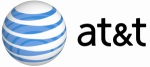 Today we just add two new unlock services for AT&T USA:
– "AT&T USA – Garmin" for 35 USD*
– "AT&T USA (Not Found)" for 16 USD*
We also reduce the price of "AT&T Nokia BB5 and SL3" service to 20 Credits USD* !
The "Not Found" service is working for all model except iPhone and Garmin and Nokia. And can be used when you get "Not Found" using the cheap "AT&T USA (Instant Delivery)". Basically this "Not Found Service is for some Motorola, Samsung, HP, etc… All these new services provide code in 1<>2 days !
* All our price are negotiable if you find cheaper with one of our competitor.