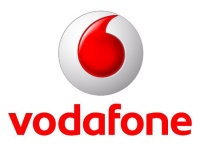 We are pleased to inform you that we improve Vodafone United Kingdom service adding a "Express" service ! This service is running from 11am to 11pm (GMT United Kingdom) working every day, even the week end and holiday to Get Code in only 1 <> 3 Hours !!!!
To order, simply follow theses instructions :
1 – Go to "IMEI Unlock" section of your UnlockBase account
2 – Select tool "Vodafone United Kingdom (Express)"
3 – Enter your IMEI and wait 1<>3h to get Unlock Code !
You can unlock using this service for 10 EUR or 15 USD or 8 GBP, by the way if you find cheaper or if you do large quantity, please contact us to negotiate better rates !
A regular service is still available for cheaper to get code in 3 <> 24h.