How to unlock Samsung A54? Are you looking to free your Samsung A54 from its network restrictions? The advantages of an unlocked phone are manifold, from cost savings to global freedom. Not to mention, you can wave goodbye to those pesky restrictions that prevent you from switching to another service provider or using your phone abroad without incurring hefty charges. In the modern age, such flexibility is not just desirable; it's essential.
You're at the right place! Many users feel overwhelmed by the technicalities involved in unlocking a phone. However, it doesn't have to be complex or intimidating. Our aim is to demystify the process, breaking it down into easy-to-follow steps so that even the least tech-savvy among us can achieve success.
Why Unlock Your Samsung A54?
Unlocking your smartphone has its perks:
Use any network carrier worldwide.
Avoid extra roaming charges when traveling.
Increase resale value of your phone.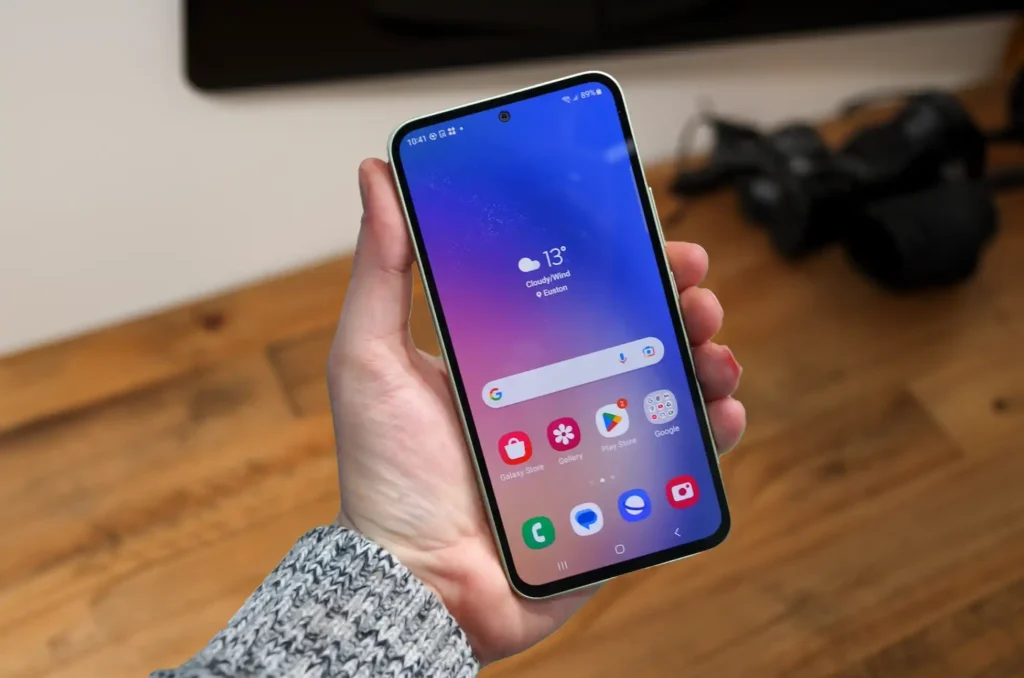 Unlocking the Samsung A54 and emphasizing our unwavering commitment at UnlockBase
We've witnessed numerous unlocking services rise and fall throughout the years, each promising unparalleled success. At UnlockBase, we have consistently stood out and industry leaders have recognized us, earning the trust of thousands across the globe. Our reputation is not just a tagline – it's rooted in transparency, operational efficiency, and an undying commitment to ensuring customer satisfaction. When customers choose UnlockBase, they're banking on a legacy of positive feedback and a track record that solidly speaks to our expertise and reliability.
Steps to Unlock Samsung A54 Using UnlockBase:
1. Prepare Your Device Details:
IMEI Number: Dial *#06# on your Samsung A54 to retrieve this unique identification number.
Model Number: Ensure it's specifically a Samsung A54.
Network Provider: Identify the network to which your phone is currently locked.

2. Navigate to the UnlockBase Website:
Access: Head straight to UnlockBase's official site.
Search: Within the site, locate and select the Samsung A54 from the unlocking section.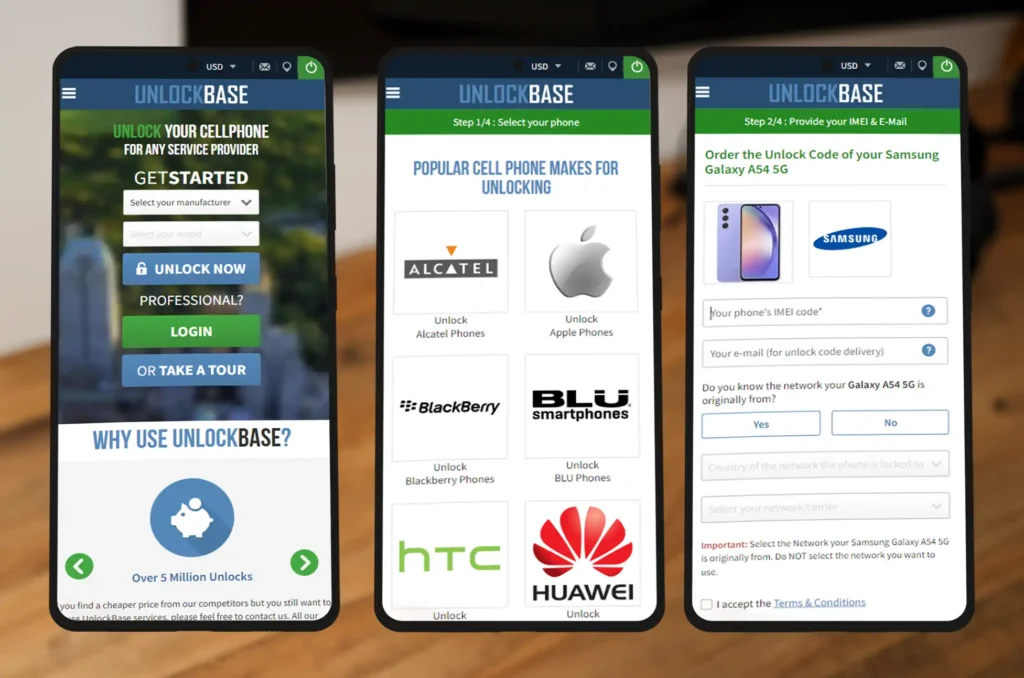 3. Input the Necessary Details:
Provide Info: Fill in your phone's IMEI number, model number, and current network provider.
Accuracy Check: Double-check all provided details for accuracy to ensure a smooth process.
4. Complete the Payment Process:
Choose Payment Mode: Select from the list of available payment methods.
Transaction Security: All payments processed on UNLOCKBASE are encrypted and secure.
5. Await Your Unlock Code:
Waiting Period: After successfully completing the payment, expect a brief waiting period.
Email Notification: UnlockBase will send a unique unlock code, specifically for your Samsung A54, to your registered email address.
6. Enter the Unlock Code:
Change SIM Card: Insert a SIM card from a different carrier into your Samsung A54.
Power Up: Turn on your phone. Upon startup, a prompt will request the unlock code.
Code Entry: Key in the unlock code you received via email from UNLOCKBASE.
7. Revel in Your Unlocked Samsung A54:
Confirmation: Once the entered code gets accepted, your Samsung A54 is officially unlocked!
Global Flexibility: You're now empowered to use any carrier worldwide.
Conclusion
Unlocking your Samsung A54 isn't just about using different carriers; it's about breaking free from limitations. Whether you're aiming for better network flexibility, preparing for international travels, or simply wishing to boost your phone's value for a future sale, UNLOCKBASE ensures a smooth and reliable unlocking experience.
All products, and company names, logos, and service marks (collectively the "Trademarks") displayed are registered® and/or unregistered trademarks™ of their respective owners. The authors of this web site are not sponsored by or affiliated with any of the third-party trade mark or third-party registered trade mark owners, and make no representations about them, their owners, their products or services.