Apple's iPhone 15 lineup has made a huge step by eliminating traditional SIM cards in favor of eSIM technology. This means that these gadgets no longer accept standard SIM cards. While this may appear to be a tiny modification, it has significant ramifications for unlocking your smartphone.
Having your iPhone 15 unlocked allows you to do things like swap providers and use local SIM cards while abroad. We'll walk you through the steps, giving you the flexibility to select how you use your device. 
What is eSim?
eSIMs are all the rage these days because they're super convenient. You don't need a physical SIM card anymore to get your phone up and running with a cellular plan. These digital SIMs follow the rules everyone agrees on, and your carrier can help you set them up. Plus, if you have an iPhone that can handle multiple eSIMs, you can use two phone numbers at the same time. Cool, right?
Why unlock your iPhone 15?
There are various reasons why you would want to have your iPhone 15 unlock:
If you're unhappy with your current carrier's service or pricing, unlocking your iPhone 15 will allow you to move carriers without purchasing a new phone.
When traveling, you can utilize local SIM cards
When traveling internationally, utilizing a local SIM card can help you save money on roaming charges. However, you must have your iPhone 15 unlock to do so.
To sell your iPhone 15 for a greater price
Unlocked iPhones are more valuable than locked iPhones, thus unlocking your iPhone 15 will boost its worth if you plan to sell it in the future.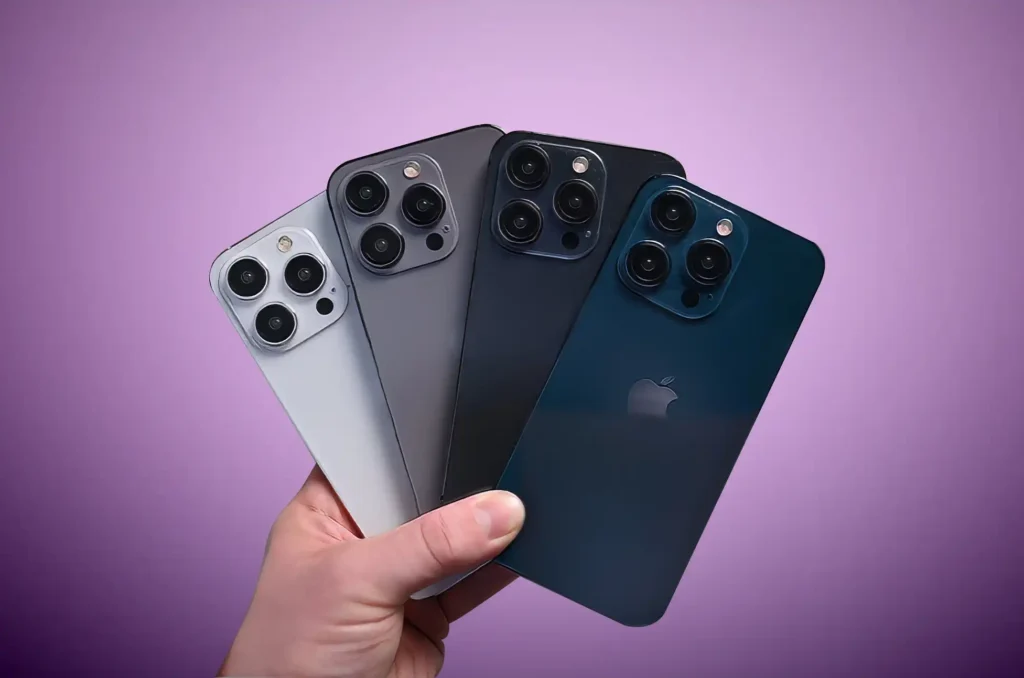 How to Unlock your iPhone 15?
Having your iPhone 15 unlock that is tied to a particular carrier involves reaching out to your carrier and making an unlock request. You can kickstart this process by heading over to your carrier's website. Additionally, it's a good idea to explore the device unlocking information provided by major carriers like AT&T, T-Mobile, and Verizon for more guidance. Remember, the unlocking procedure may not be immediate, and you must meet specific eligibility requirements set by your carrier. This includes being an active customer, having no unpaid bills or device payments, and not flagging the device as lost or stolen.
How to unlock iPhone 15 using Unlock Base?
UnlockBase is a service that can help you to unlock your iPhone 15 if you are unable to meet your carrier's unlocking requirements. UnlockBase will whitelist your IMEI in Apple's database if you follow their instructions, which include entering your device's IMEI number and completing the payment process. This unlock ensures that your warranty remains valid and allows you to update to the most recent version of iOS indefinitely.
To unlock the iPhone 15 with UnlockBase, simply follow these steps:
Enter the phone's IMEI number.
Provide the email address for verification.
Choose the country to which the phone is locked.
Select the network or service provider.
Confirm the successful payment processing and wait for a confirmation email.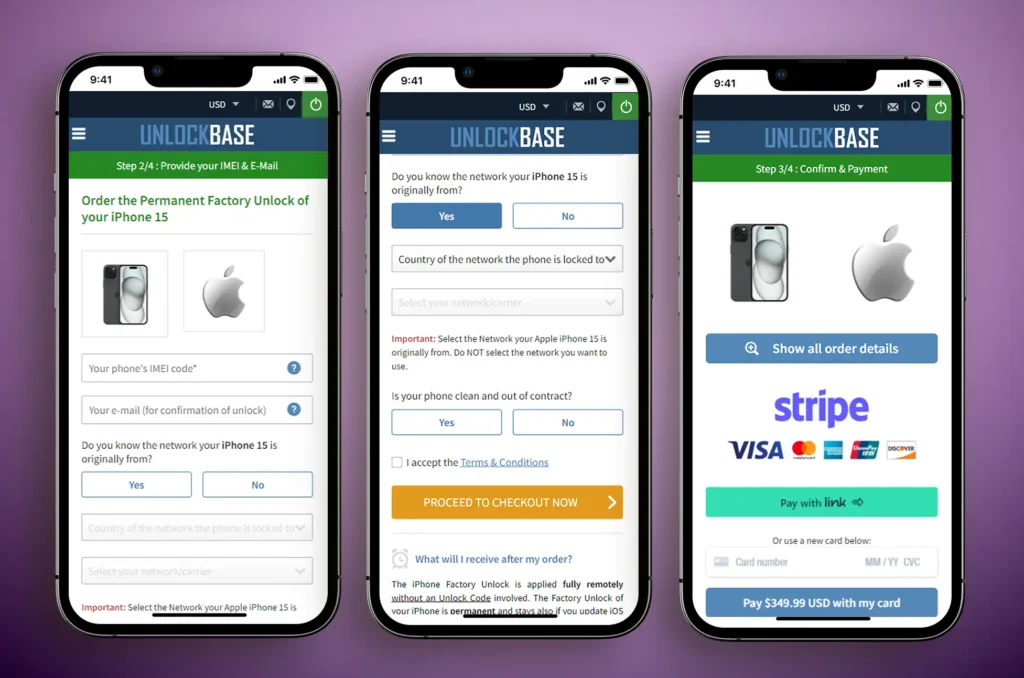 To complete the unlocking process, follow these steps:
Remove your current cellular plan from the iPhone.
Set up a new cellular plan with your desired carrier.
The iPhone will automatically activate with the new eSIM card.
Once activated, you can use your iPhone with any network carrier worldwide.
Conclusion
Having your iPhone 15 unlock allows you to do everything from swap providers to use local SIM cards when abroad. If you're thinking about having your iPhone 15 unlock, do your research and select a reliable unlocking provider. By unlocking your iPhone 15, you're taking the first step toward realizing its full potential, which will allow you to use it in ways that best suit your needs and tastes. Take advantage of your newfound independence!
All products, and company names, logos, and service marks (collectively the "Trademarks") displayed are registered® and/or unregistered trademarks™ of their respective owners. The authors of this web site are not sponsored by or affiliated with any of the third-party trade mark or third-party registered trade mark owners, and make no representations about them, their owners, their products or services.