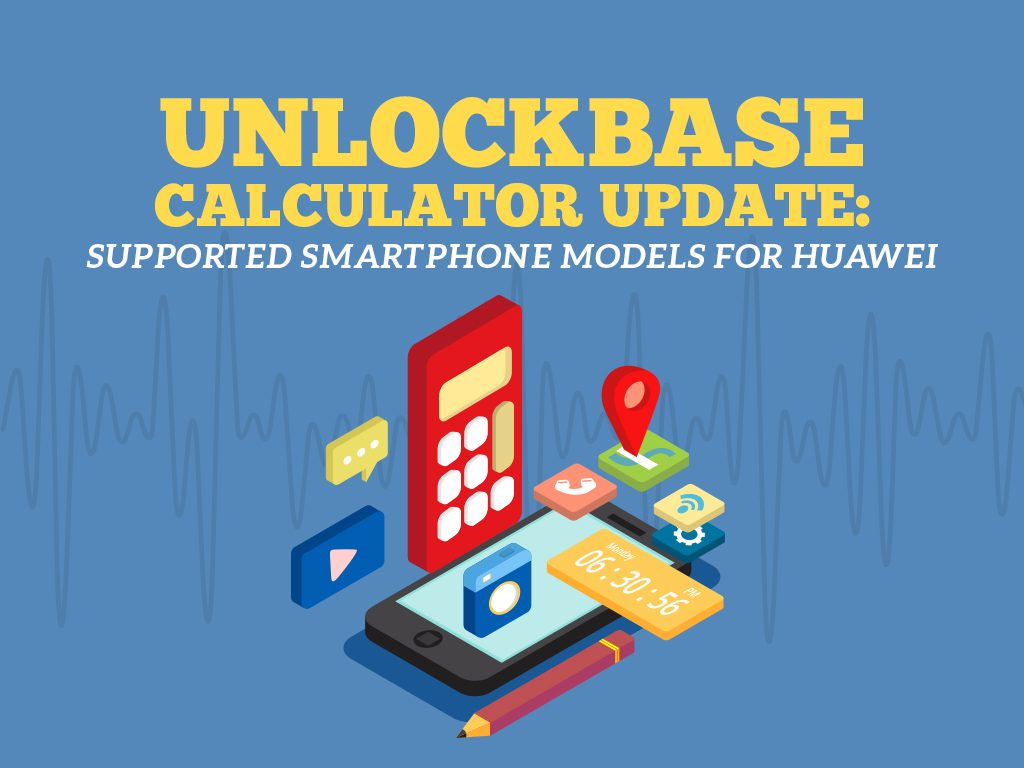 UnlockBase offers its services to a variety of smartphone brands and its respective models. Thus, in order to promote a fast and convenient unlocking service, we use specific services such as the Huawei Calculator, to cater to Huawei's very own smartphone models.
Indeed, Huawei Technologies Co. Ltd, or simply Huawei, has collected various awards for its own set of high-quality, consumer-oriented smartphone best-sellers. Rooting from the land of Shenzhen, Guangdong, Huawei has been named the largest telecommunications equipment manufacturer around the Globe. This very achievement has helped the company overtake Ericsson in the title way back in the year 2012.
Originally, the company was founded by Ren Zhengfei, an ex-military officer in the year 1987. It was initially a company focused on producing phone switches, but has grown into a private company aiming to provide consultation and operational services to enterprise businesses in China and around the Globe in the later years.
With its unstoppable progress in the industry, Huawei has landed in three core operating divisions: Telecom Carrier Networks, Enterprise Business, and Devices unit. Primarily, Telecom Carrier Networks unit focuses on building telecommunications networks and services aiming to provide enhanced network solutions to telecommunication companies. The Enterprise Business unit, on the other hand, is designed to provide software, equipment, and services to enterprise businesses in and out of China. An instance of which is government solutions. Moving forward, it also has the Devices unit which is set to manufacturing electronic communications equipment and devices. This includes the smartphones, USB and wireless modems, wireless routers, and video products among others.
According to their official site, as of the end of 2015, Huawei has ranked third in the world with regards to phone shipping, which is available in 170 countries, and its products being used by a third of the world's overall population. It also has 16 Research and Development centers in the United States, Sweden, Germany, India, Russia, and of course, China. Almost unsurprisingly, it has surpassed Apple with regards to sales number in July 2017. Thereby, moving its rank of being the world's second largest smartphone manufacturer next to the first placer, Samsung.
With its success, truly Huawei has more to offer in its 30 years and counting in the industry. Impressively, investing in Research and Development has helped it rise further ahead of its competitors around the world. With that being said, there's more to look forward to with regards to its high-tech phone technology solutions aside from its best-selling fingerprint sensor and dual-lens camera system.
Meanwhile, UnlockBase offers you the updated list of its service's supported Huawei smartphone models. These include:
Key Takeaway
In the event that you plan to unlock your Huawei unit, check out your phone model from the given list above and contact us if you should need further details about our service. We would be glad to provide the fastest, safest, and most convenient unlocking service that you deserve. At the same time, should you need information about our pricing, feel free to visit this page.