Due to Google's developer previews and a large number of betas, we have already had the opportunity to take an in-depth look at Android 13 Beta, but on August 15, the most recent version of Android 13 Beta was officially made stable. After many months of testing, the operating system is now finding its way to all types of excellent phones that are now running Android 12. This is happening without any form of opt-in being required and without any of the risks associated with downloading pre-release software.
The final version is now locked down to the most latest Pixel phones. Yet a wide variety of other gadgets may participate in the beta, and in the long run, most Android 12 smartphones and tablets will receive the update for free. You can find out all you need here.
Android 13 BETA: Steps on how to update your device to the latest version
As of the 15th of August, the Android 13 operating system is officially available for use on just Google Pixel devices, beginning with the Pixel 4 and continuing through the Pixel 6 series. In order to install Android 13 on Google Pixel phones that are compatible with it, follow these steps:
Launch the Settings app on your smartphone.
Select the System option.
Open System upgrade.
Click the Check for update button.
Click on Download and install.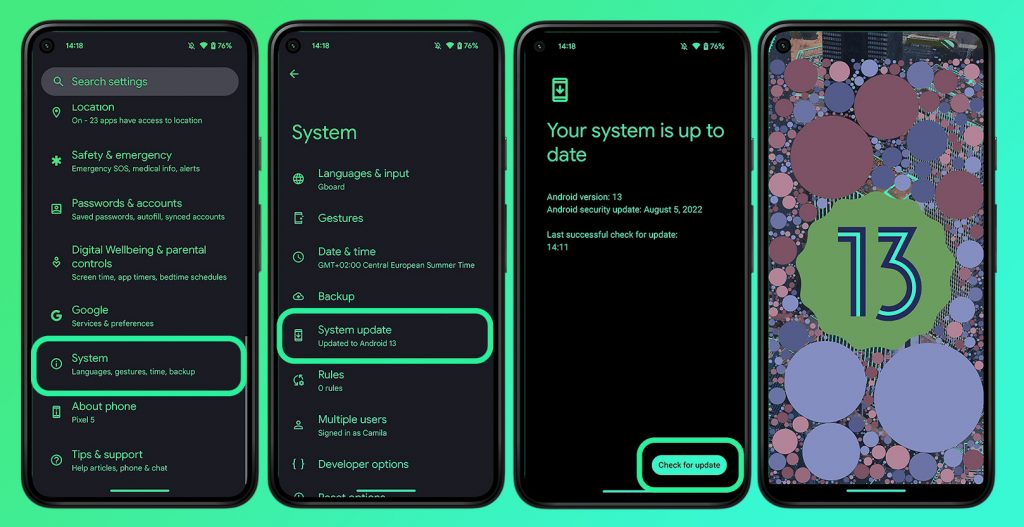 Android 13 Beta New Features
Cinematic Wallpapers

Cinematic wallpapers have made their debut in Android 13 BETA Developer Preview 2. This appears to be a developer API at this time. From what we can tell, though, this may make it possible to create unique live wallpapers using photographs from your photo collection, similar to the cinematic images seen in Google Photos. So far as we could tell, this hasn't graduated from the lab.

QR Code Scanner and New Quick Settings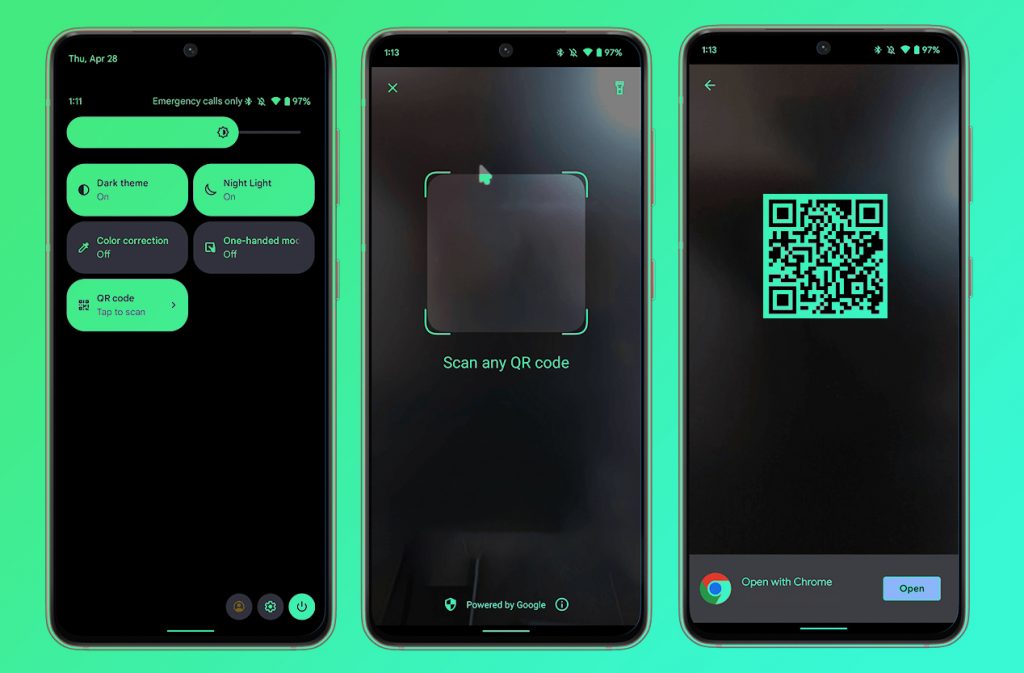 Scanners for QR codes on Android have always been unnecessarily clunky, but those days are over. Quickly access a basic QR scanner from the app drawer with a new toggle. But nevertheless, at least you won't have to download a different software just to perform this one easy task! Three new shortcuts for "Color correction," "One-handed mode," and "QR code" are now available in the Quick Settings menu in the notification shade.
Improvements to the classic clipboard
In Android 13 BETA, a new alert box appears when you choose text to cut or copy. You can see exactly what's on your clipboard and make changes in a flash by tapping the edit button. Then, the most up-to-date copy will appear when you go to paste the content.
Despite its seeming insignificance, this update may significantly improve Android's text functionality. Any content on the clipboard that is older than an hour will be automatically removed beginning with Android 13 BETA. There will be an increased sense of security and personal space.
Personalized avatars for phone users
The profile image may now be changed in Android 13 for those few customers who depend on the multiple user capabilities, which many manufacturers, regrettably, block. In this manner, each user may have their unique picture instead of using a generic silhouette that is simply distinguished by color.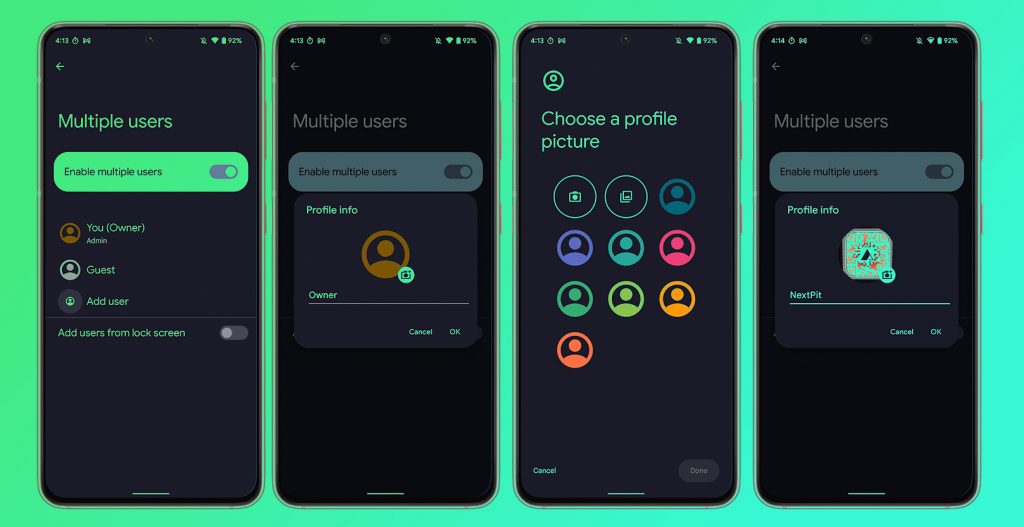 More haptic and vibration adjustment options
Two new settings for controlling the phone's vibrating behavior have been included in Android 13. The choices for Alarm vibration and Media vibration may now be accessed in the Vibration & haptics menu.
Additional features of Android 13
Other than that, Android 13 brings the following minor updates:
enhanced UWB support with more capabilities available to device manufacturers.
Support for Low Complexity Communications Codec with Bluetooth LE Audio (LC3).
Choose between speakers, and phones, and adjust the volume with the Material You audio output selection.
Redesigned now-playing notification with squiggle progress bar.
Conclusion
Anyone with an eligible smartphone may test Android 13 because it has been made available as a public beta. Now, the next big software upgrade to Google's Android mobile operating system is officially rolling out, beginning with Google's own Pixel phones. However, Android 13 won't be officially released for smartphones made by other manufacturers until later in the year. If you have any questions, Let us know in the comment section below!