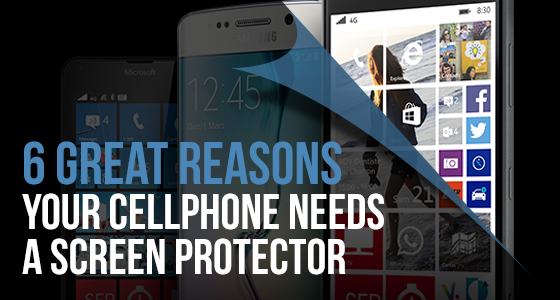 At UnlockBase we deal with more types of cellphones than people even know exist. We handle all the big name brands as well as several lesser known brands. We offer the largest database of cellphones and service providers on the web, and we advise hundreds of customers each and every day about all kinds of topics, from how to unlock their phone to how take care of their phone.
Here then is our expert advice on the best post-purchase care of your device when it comes to the all-important screen. You've just bought or signed up for the gleaming new cellphone, but after just five minutes of use the screen can easily become a smeary, sticky mess of bacteria and fingerprints. With an unprotected screen, after just a few weeks, hairline scratches can start to appear from those times the phone scraped your keys in your pocket or you placed your phone front side down. Then there's the dust, or the damage from UV rays, or maybe the eye searing glare from the screen when your insomniac boss calls you at gone 2am to check on stuff he could have asked you during the day.
Since the glass screen is one of the most vulnerable parts of a costly cellphone it makes sense to protect it with a good quality screen protector. But before purchasing just any screen protector, consider what type of protection you need. If you use your phone mainly for business you might want to consider a screen that protects your privacy, or if you use it at home during your leisure time, you may simply need a screen protector to protect against scratches, dirt, and sticky fingerprints.
As with many modern developments that have since become household products, the United States military first used a similar transparent coating to protect helicopter blades and electronic displays from abrasive airborne particles in harsh environments. Screen protectors are made from a an extremely thin clear plastic material that covers the screen of your phone so perfectly that users often do not even realize they have a screen protector on their phone. In the early days, screen protectors could be rather fiddly as they had to be trimmed to size, but today's versions come pre-trimmed and punched to fit a wide range of cellular devices. Here are 6 top reasons you should put a screen protector on your phone.
Screen Protector For Better Privacy
With a privacy screen protector prying eyes are unable to read your private data when out in public. That's because the information on your phone is visible only to you as you are directly in front of the screen looking straight at it. When the phone is tilted at an angle, however, the contents of the screen become masked, keeping electronic data confidential and blocking the view from nosey neighbors in the subway or on the coach.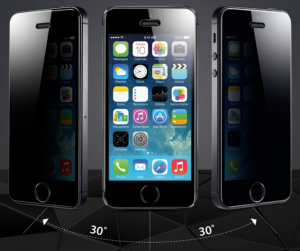 Screen Protector As A Handy Mirror
Need to check your appearance or freshen up before an important meeting? When the phone's screen is turned off, the screen protector creates a mirror-like finish if you choose a reflective style screen protector. But once in use, all you see is the screen of the phone.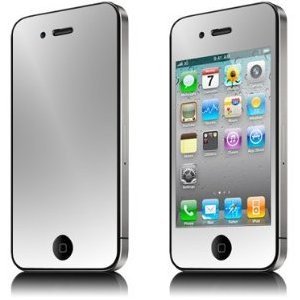 Screen Protector To Reduce Glare
Anti – glare screen protectors use a matte finishing coat and diffusion thereby breaking up the reflected light that is given off the screen's surface. An anti-glare protector reduces eye strain and avoids you having to squint due to the harsh glare. They also improve visibility outdoors or in brightly lit conditions.
Screen Protector To Resist Fingerprints
With a fingerprint resistant screen protector, screens stay clean looking without having to constantly clean them, at the same time eliminating the use of harsh cleaning agents that can damage the screen's surface and bright glossy finish.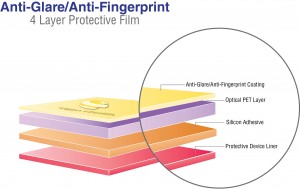 Screen Protector To Guard Against Bacteria
Constantly touching the screen surface with your fingers is going to create mold, while climactic conditions can create mildew that causes stains, odors, and other problems. A specially formulated coating on an anti-bacterial screen protector kills over 99 percent of common bacteria by preventing its growth and transmission. The perfect choice for those working in hospitals, schools, and other public places where bacteria can breed and where cleanliness is of prime importance.
Screen Protector To Prevent UV Damage
Anti-reflective (AR) screen protectors offer UV and glare protection by filtering out UVB rays while eliminating glare from sunlight thereby optimizing the screen's readability with minimal eyestrain.