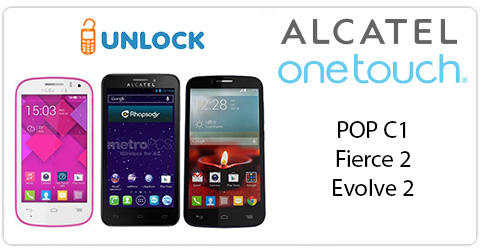 Today we updated the "Alcatel (New Provider #2 – 2014)"  & "Alcatel (New Provider 2013)" service. Now five newly supported of Alcatel One Touch can be unlocked in real time using the IMEI & the Provider ID of your Alcatel Cell Phone. Including these new models there are now 13 powerful services to unlock Alcatel Instantly 24/7 and supporting more than 453 models!
Here is the list of the five new models of Alcatel One Touch we can unlock:
– Alcatel OT-4015T (Alcatel One Touch POP C1)
– Alcatel OT-7040N (Alcatel One Touche Fierce 2)
– Alcatel  OT-4037R / OT-4037N / OT-4037T (Alcatel One Touch Evolve 2)
Price: Please check pricing in the Wholesale Unlock Pricing section.
-> Please check the video below to find out how to find the Provider ID of any Alcatel <-
Just look at the sticker located under the battery.
The Provider ID must be exactly 13 chars long as show in the picture below: