Feb. 5
2016
What's the Best Prepaid UK SIM Card once your phone Is Unlocked?
Tips, UK Network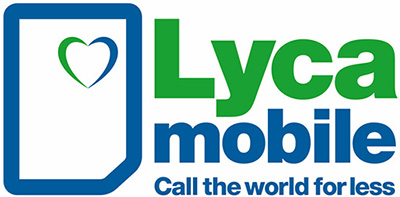 Good question, and right now the answer is quite simply Lycamobile! That's because they currently have a buy two months get one month FREE offer on a choice of bundles.
Who is Lycamobile?
In case you are new to Lycamobile, founded in 2006, the company rapidly became the pioneers in cheap international phone calls using prepaid pay as you go Sim cards. They claim that a new customer joins them every two seconds.
Lycamobile Sim cards make calling not only cheaper in the UK, but all around the world. The brand's stated mission is to connect family and friends wherever in the world they may be. They are the world's largest international mobile virtual network operator (MVNO), providing low-cost, high-quality data and voice services to over 14 million customers across 19 countries.
Lycamobile is now expanding its product offering to include a broad range of financial and travel services, such as Lycamoney and Lycafly, that help people stay in touch across borders.
How to take advantage of the Lycamobile 3 months for the price of 2 deal
Upon arriving in the UK you can pick up a Lycamobile Sim card before you even leave the airport. Just head to WH Smith inside the terminal and ask for a Lycamobile Sim card or you can go online to the Lycamobile site and order a sim card for free.
Remember, you must have an unlocked cellphone!
Before you can take advantage of Lycamobile's generosity, make sure you have an unlocked cellphone, so that it is free to accept any sim card from any service provider. If you want to break free from your current service provider UnlockBase can unlock your phone in minutes, quickly, easily and cost effectively.
Choose your tariff
When you visit the Lycamobile website you have a choice of 3 tariffs, UK Plan 15, UK Plan 20 or UK Plan 25, each of them offering 3 months for the price of 2, representing a saving of 33%. Note that these offers are for UK calls and SMS only. If you want to make overseas calls you will have to add more credit to your sim card and check the rates that apply to the country you want to call.
UK Plan 20
Pay £24 for 3 months with 1000 minutes per month, unlimited SMS, and 2 GB of data, and unlimited Lycamobile to Lycamobile calls and SMS.
UK Plan 15
Pay £38 for 3 months with 1000 minutes per month, unlimited SMS, and 3GB of data. You also enjoy unlimited calls and SMS Lycamobile to Lycamobile.
UK Plan 25
Pay £60 for 3 months with unlimited calls and unlimited texts to any UK service provider as well as Lycamobile to Lycamobile, and you also get 5GB of data.
Lycamobile Call to order
To buy the tariff of your choice there is a special phone number next to each tariff you can call and then you just follow the instructions on the screen. Lycamobile have championed low cost national and international calling, and if you're looking for a great deal, right now theirs is the best prepaid sim card deal on offer in the UK.