"SIM Network Unlock PIN" error happens when you insert a different sim card that is not from your phone's locked-to carrier. Your phone detects this as an error because your carrier installed a software on your phone that makes it impossible to work with a different carrier.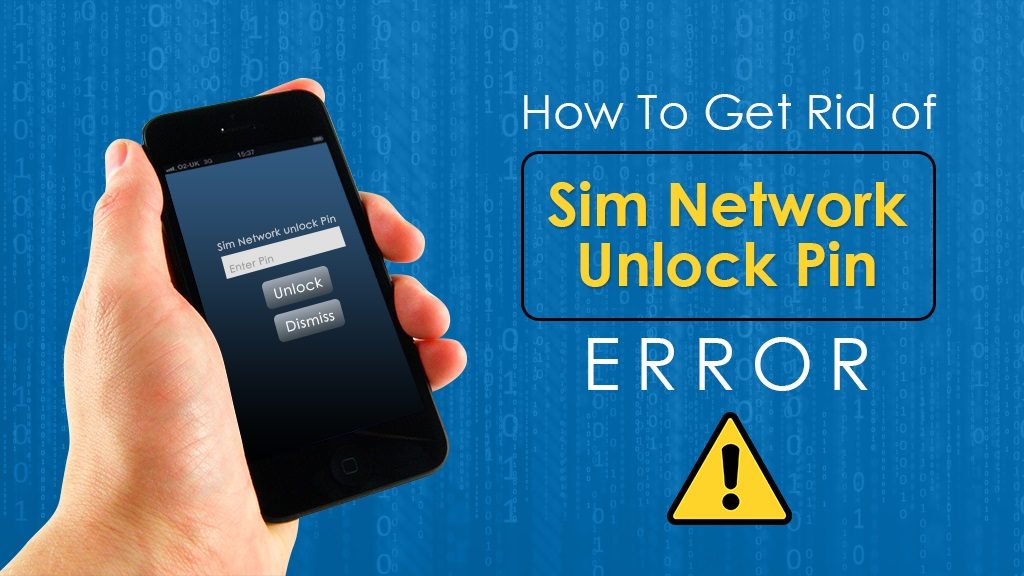 Only an unlock code from your current carrier or from a legitimate third party phone unlock service provider can remove that error. If you plan to travel overseas or switch carriers, you need to make sure that your phone is already unlocked for you to be able to use it.
We help make the unlocking process easier for you, and we want to make sure that you see the whole picture and understand the process. If you have any questions about the unlocking process you can check our FAQ page for you to be guided.
Getting rid of this error is no magic; it needs 1 to 10 business days of pure patience. If you want to unlock your phone, here's how to get started:
Get your phone's IMEI.
Go to this page. Select your Phone Brand and Model #.
Fill in the necessary field s of information.
Proceed to Checkout.
Wait for our email confirmation.
If you already received an email confirmation from us, you can follow carefully any instructions set or you can contact our customer service email and chat support if you have any questions. Once you have successfully entered the code on your phone it will be automatically unlocked.
The SIM network unlock PIN error will be gone and you are now free to choose any service provider you want or travel abroad without thinking about hefty roaming charges!