Oct. 29
2015
The best cellphone accessories to bring with you on an overseas trip
Travel Tips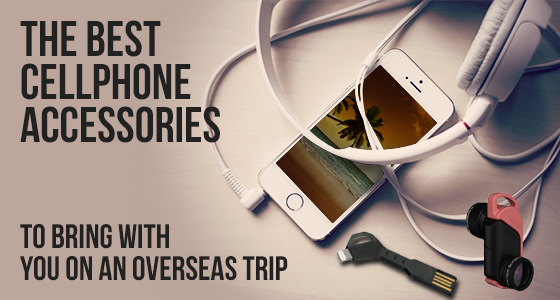 It wasn't so long ago that all you needed to bring with you on a holiday was a simple cell phone, after all, a smart phone is designed to take pictures, to play music and videos, send messages, and slip easily into your pocket. How could you possibly need anything else? Yes, but standing still is not something smart phones do. Suddenly a whole industry has grown up around smartphones that means without the accessories your cellphone is somehow naked and incomplete. Here is an overview of some of the new must haves that have evolved seemingly in the blink of an eye.
Sim Free Phone
This is a definite 'don't leave home without it' item if you want to save serious money on overseas surfing and call charges. If you have a good quality smartphone tied to a network provider UnlockBase can quickly unlock it for you and free your phone up so that when you travel you can simply slip a local SIM card into your phone and pay local rates instead of what can easily be extortionate network provider rates. Don't leave it till it's too late. Get your phone unlocked now!
DiCAPac Action Floating Selfie Stick with Water Proof Bluetooth Remote
It's no longer enough to have just an ordinary selfie stick. For your exotic beach side holidays you need a floating selfie stick that enables you to capture the action in the pool or indeed the sea. The DiCAPac Action Floating Selfie Stick boasts a water proof Bluetooth remote, in addition to the selfie stick being 100% waterproof, as the name suggests, it floats so you will not lose it as you enjoy yourself in the pool.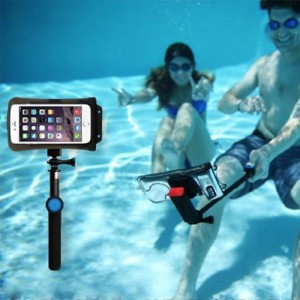 Olixar ToughBeats Outdoor Wireless Bluetooth Speaker
These small Bluetooth speakers pack a punch and at the same time enable you to stream your music via Bluetooth no matter where in the world you happen to be. Designed to withstand the elements, you can also answer calls hands-free. The speakers are small enough to carry with you in a bag or rucksack or fit into a bag and share your vast library of cool sounds with your friends.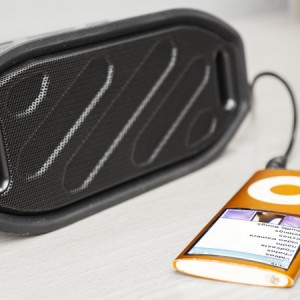 Local SIM cards
A much smarter way to bypass all roaming charges and let your smart phone live like a local in your chosen destination is to simply dust off your spare phone, fit it with a WorldSim or simply buy a new local sim card as soon as you arrive. Of course to do this you first need to make sure your phone is unlocked. Luckily, this has become incredibly easy through reliable online cellphone unlock companies such as UnlockBase. Most phones can be unlocked in a matter of minutes, leaving you free to insert the sim card of your choice.
Proximo Key Fob Bluetooth Tracker
Available for both iPhone and Galaxy S, Proximo ensures you never lose your phone. The Proximo Fob works with the free app on your phone, alerting you as soon as your phone or keys get too far away from each other.
Olloclip Clip-on Lenses
Companies such as Olloclip have opened up huge photography possibilities for travelers using a smart phone. Their range of clip on accessories include wide angle lenses, telephoto lenses and macro lenses to enable you to take professional looking pictures on your iPhone or Samsung Galaxy.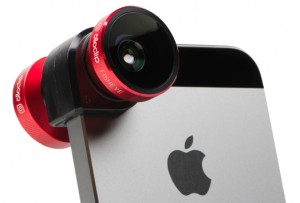 Noise cancelling headphones
Noise cancelling headphones can quickly carry you away to your own little cocoon of pleasurable sounds on your smartphone. The Bose QuietComfort headphones may not be the cheapest on the market, but the quality is undeniable.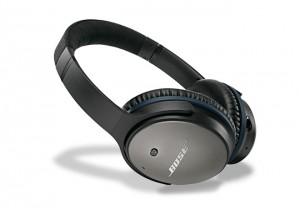 Chargekey
Fiddling about with cables to charge your phone, and the very act of needing to constantly keep it charged while out and about can be a hassle. With Chargekey you have re-charging power on the go. Chargekey is the world's most portable USB charging cable for iPhone & Android. It fits perfectly on your key chain and charges and syncs just like your regular cable charging device.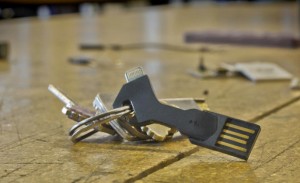 So the next time you are planning an overseas trip, get creative about what accessories you bring with you to enhance the fun of using your smartphone and how your handle your call charges. Or if it's all too much hassle, just leave your phone at home and send a postcard!