Apr. 16
2015
Apple iCloud ID Finder Service – Find iCloud Owner Data
iPhone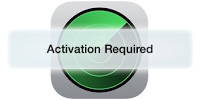 We just add a new service to retrieve information about the Original iCloud Owner of any iPhone. The service will just provide information about the original iCloud Account but will not provide passwords or remove the iCloud lock from the device. However we do provide these information: Account Full Name, Apple ID email, Address, Phone & Secret Questions (without the answers).
The details will look like as below (may vary depending on model/activation/status):
Name: John Doe (Full name of account owner here)
Apple ID: [email protected]
Spare Apple ID (login alias) [email protected]
Address: 4th Floor, Block A, No. 28 New York Road
New York- 200010 USA
Tel 86-021-1394782256622
Evening Phone
Archiving e-mail address
[email protected]
[email protected]
Security Question:
What are you grew up in the street called?
What is your ideal job?
Your best friend boyhood name?
To find these informations we will need the IMEI & UDID Number of the iPhone.
Service Name: iPhone & iPad iCloud ID Data (Need IMEI + UDID) [Tool ID: 778]
Turnaround of Delivery: 1-3 Business Days (Monday to Friday)
Success Rate: Around 80%
How to find your UDID number:
1. Open iTunes on your Desktop Computer,
2. Plug in your iPhone to your Desktop computer,
3. Select your device under "Devices" on the left hand side of the screen,
4. Click on your Serial number and it will change to your UDID number,
5. Right click on the number to copy to clipboard.