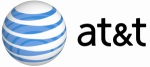 Due to new issues which have arisen, effective immediately today there will be a price raise on on all AT&T / Cingular orders. This is due to the fact that the old method for retrieving codes is no longer possible through any source anywhere in the world. Fortunately we have located a new method however the price trough this new method is Higher.
IF YOU FIND IT FOR ANYWHERE ELSE CHEAPER PLEASE JUST EMAIL US LETTING US KNOW THE PRICE AND WHO IS OFFERING IT TO YOU AND WE WILL TRY OUR BEST TO BEAT THE PRICE. IF ANYONE NEEDS ANY FURTHER ASSISTANCE PLEASE FEEL FREE TO EMAIL US AT ANY TIME: [email protected]
PLEASE BE SURE TO RAISE ALL YOUR CUSTOMERS
WHO ARE PRICED BELOW THE NEW PRICE.
Official Advertised Price: 11 EUR or 15 USD or 9.5 GBP