Step 2/4 : Provide your IMEI & E-Mail
Provide your IMEI & E-mail

Confirm & Payment

Confirmation
Order the Unlock Code of your LG G3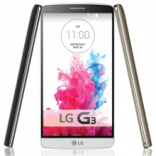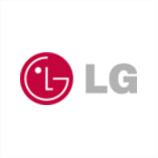 When I order an Unlock Code for my LG G3, what will I receive?
With all LG G3 Unlocking Code orders we usually deliver a complete set of unlocking codes. Most of the time you just need the Network Code (NCK) but when needed you'll also receive Unfreeze Code, Reset Key, or Service Provide Code. In the same email that includes your unlock code(s), you will also receive complete instructions on how to use it. Usually, you just insert the SIM card in the phone you want to use and the phone will prompt you for the unlock code. In case you need any assistance, our customer support is always there to answer any questions you might have. We will get back to you within less than 12 Hours from Monday to Friday.
How to Unlock LG G3?
Insert a non-accepted or an accepted SIM card.
Go to dial screen and press 2945#*model number#
(Example: If your phone is an LG G3 D850, then enter 2945#*850#)
For LG G3 (AT&T D850), enter 2945#*850#
For LG G3 (T-Mobile D851), enter 2945#*851#
For LG G3 (D853), enter 2945#*853#
For LG G3 (D854), enter 2945#*854#
For LG G3 (D855), enter 2945#*855#
For LG G3 (D856), enter 2945#*856#
For LG G3 (D857), enter 2945#*857#
For LG G3 (D858), enter 2945#*858#
For LG G3 (D859), enter 2945#*859#
For LG G3 (F400K), enter 2945#*400#

3. Select "Network Lock" or "Service Provider Lock"
4. Enter the Unlock Code.
5. Click Done.
6. Click Unlock.
Any suggestion? Want to help us improve our Guideline to unlock LG G3 ? or those are not accurate ? Please contact us
Why Purchase From Us?

Permanent Factory Unlock
Full Permanent Unlock (All Levels)
100% Money back guarantee
24/7 Customer support team
Fastest turnaround of delivery
Simple instructions provided
Rated 4.9 out of 5 from 8077 reviews
Our Last 4 Certified Reviews
I really liked the process. It would be good to explain what nsck, nck, etc mean. I was scared to enter the code until I understood there are different types of locks and I would just have to try each one.

Worked great, The instructions for MetroPcs with the unlock program on the phone were a little vague, but I was able to get it to work with wifi on and data off after trying twice.

Bought S7 Edge onEBay (AT&T locked). AT&T would not provide unlock code. Tried 2 other places - told they could not generate a code. Tried UnlockBase.. worked perfectly ... thanks so much.

This company is exemplary is both their price, speed, and customer service. My phone was unlocked in less than an hour when they quoted 1-6 hours. Thank you very much.