UNLOCK YOUR SAMSUNG SM-N915W8 USING UNLOCKBASE SOFTWARE

Order your License today and unlock your Samsung with USB Cable and a Windows OS Computer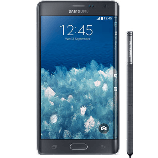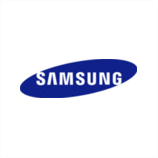 When I order my license to use Unlockbase Unlocking Software to unlock my Samsung SM-N915W8, what will I receive?
You will immediately receive your Unique License to Unlock using UnlockBase Unlocking Software your Samsung SM-N915W8. This license will allow you to unlock one and only one Samsung SM-N915W8 cellphone. You will also receive the Link to download the latest version of UnlockBase Cell Phone Unlocker software, and all instructions to use it. If you are unsure, please refer to the Official Software Unlock FAQ. And in case you need any assistance, our customer support is always there to answer any questions you might have. We will get back to you in less than 12 Hours from Monday to Friday. For a complete presentation of our unlock software, visit our Cable Unlock Software page.
Why Purchase From Us?

Permanent Factory Unlock
Full Permanent Unlock (All Levels)
100% Money back guarantee
24/7 Customer support team
Fastest turnaround of delivery
Simple instructions provided
Rated 4.9 out of 5 from 11463 reviews
Our Last 4 Certified Reviews
I'm not sure if its unlocked or not all it did was gave me a license to u lick my phone so now what do I do?

Fast easy, convenient. Really excited to have this phone unlocked. Thanks for your service. Plan on being a return customer.

Amazing. The Samsung Cable Unlock Works. As long as you possess common sense your phone will be unlocked in minutes. This is not a scam. I will be using this company again. Pricing is phenomenal.

Very easy to use in terms of getting the code, now I am trying to figure out how to actually unlock the phone as there arent any instructions on what to do once you have the code.