Sep. 26
2011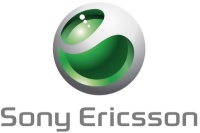 We're sorry to inform that we just return as Not Found all pending order on the tool "SonyEricsson (IMEI+S/N)". Since the service restart for this tool the 14 July 2010, the service is not stable with only one delivery every two weeks….. And the supplier just inform us that he's not able to calculate code until further notice.
In the same time we're Beta Testing a new supplier who claim to be able to provide code for all SonyEricsson just with IMEI + Model (no S/N) in 3<>5 days. At the moment we write this post we're not sure if this service is working so we add the tool "SonyEricsson (NCK Only by IMEI) – Service in BETA Test". This service only provide NCK Code, so if your SonyEricsson is locked on more than one level, don't use this tool. We'll give an update on the Blog as soon as we have enough customer who test and confirm this new service is working.
For those who don't know, please keep in mind there is also a very stable Direct Unlock solution by Cable for SonyEricsson Xperia X10 Mini – E10i, X10 Mini Pro – U20, X8 – E15i, W8 – E16 – E16i, X10 – X10i – X10a – Docomo SO-01B using the tool "SonyEricsson JIC Unlock Client" from the "Cable Unlock" section of your UnlockBase account !